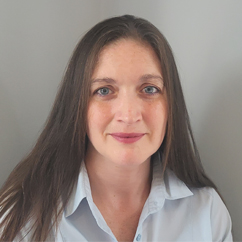 Rachel Kotze
Financial Controller
We are proud to introduce our newest member of the A&U family, Rachel Kotze, our Group Financial Controller.
Rachel is a fellow of the Association of Chartered Accountants (ACCA). She began as an accountant in the Nottingham printing industry.
After qualifying in 2008, Rachel worked for a UK charity for five years before relocating to Malawi where she gained diverse experience across various sectors.
Rachel will be involved in carrying out financial due diligence on potential acquisitions and is responsible for financial compliance and reporting.
Back to Team