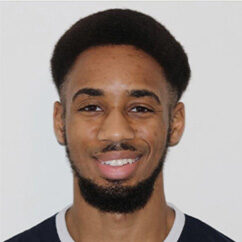 Dr  Kaphel Ulett-Waul 
Implantologist
GDC Number : 258491
BDS University of Birmingham 2015
I graduated from the University of Birmingham in 2015 and enjoy working in all aspects of Dentistry, with a particular interest in aesthetic treatments such as Composite Restorations, Crowns/Bridgework, Implants and Invisalign.
My aim is always to improve and maintain the dental health of my patients, and when requested work with patients to improve the aesthetics of their smiles.
I believe clear communication and explanation of treatment options is vital and ensures that my patients understand their tailored treatment plans.
Outside of work, my passion is Basketball, in which I train and compete weekly at a National Division 1 Level
Back to Our Team